Interior of Levern Stiftskirche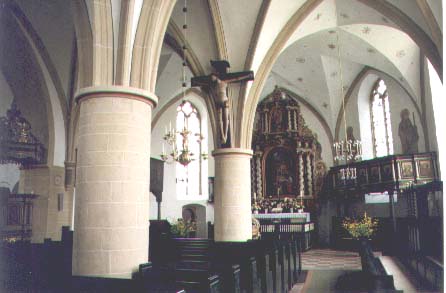 This part of the sanctuary was the church for the Convent.
The arch in the very left of the photo would have been the wall that separated the two churches.
The wall was removed in 1828.
The sanctuary was completely restored and renovated in 1914. This part of the church was built in 1283, the other portion a few decades later. the pillars look like mortared stone, but they're not. They are painted to appear as such.
Return to Levern Photos Return to Levern Parish Page Return to Main Page